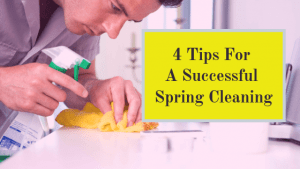 Maybe it's the flowers in bloom, the green leaves emerging on trees, or the chirps of baby birds, something about spring says renewal! And for as long as any of us can remember, this renewal makes us feel like cleaning - spring cleaning! The idea of getting rid of the...
Bob & Carol Doak, Owners
1831 NW 13th Street Suite 8
Gainesville, Florida 32609
Phone: 352-374-4141
Fax: 352-376-0161
Email: hello@minimaidgainesville.com
© 2020 Alachua County Mini Maid. All rights reserved.
Let us know how you feel about our service. We would love to know your thoughts.
Fill out the online comment card.