Jessica Harrelson said, "Spring adds new life and new beauty to all that is." And that includes your lawn.
You may think that because of the mild Florida winters, you don't need to do much to prep your lawn for spring, but that's not true. Your yard needs a little TLC in order to be its healthiest.
Here are a few tips to help your lawn and garden get off to a strong start this spring.
Clear Your Grass of Leaves and Debris
The first thing you'll want to do is clear your yard of any leaves or debris. Make sure that nothing is laying on your grass. If fallen leaves are left to sit on your lawn, they will prevent valuable sunlight from getting through to grass blades leaving your grass without the energy it needs to grow strong.
Additionally, leaves hold moisture. This causes the grass below to rot and die underneath, making it more susceptible to bugs and diseases. You want to avoid dead patches of grass so that your lawn doesn't spend the season in recovery mode. Giving your lawn a head start during spring will help it to thicken up and look lush all year.
Now Is the Time to Mulch
Mulch is an excellent weed preventer and will help to reduce the number of weeds you have to pull during the warmer weather. By spreading mulch during the spring, you'll find that the temperatures are much cooler, and you have the opportunity to get it down before weeds start growing.
Consider laying 2-4 inches of mulch, with the depth depending on the type. Smaller mulch typically doesn't need to be as thick because it will bind together and prevent sunlight from reaching the weeds, while larger mulch needs to be laid thicker.
In addition to keeping pesky weeds at bay, mulch helps to moderate the temperature of the soil in your flower or plant beds. Roots of plants aren't as affected by temperature changes, and plants are less stressed and better able to establish themselves. Mulch also holds in moisture, so you don't need to water as much, also alleviating stress.
Don't forget the aesthetics when it comes to choosing mulch. Mulch contrasts really well with dark green shrubs. A dark brown mulch will really make the greens pop – and it smells nice, too!
Plan Your Plant Projects
When choosing plants, think about putting the right plant in the right location. Think about your soil, how much space you have available, how much sunlight and shade the area gets, and if you're able to provide additional water if needed.
It can take one to three years for plants to become established, so you may need to supplement with additional watering and keep a close eye on them to see if anything is wilting. Also, be sure to check your soil. It can be really sandy here, so it may be useful to add topsoil when planting to help the plant take root. Look for soil with good organic material in it. Know what type of soil you have and get plants that will thrive there. Remember that sandy soil will need more frequent watering.
If you need some inspiration this year for projects for your yard, you're in luck. There are a lot of spring flower festivals coming up where you can find a variety of plants. A Gainesville landscaper favorite is Kanapha Spring Garden Festival. Be sure to mark your calendar!
Pruning
Removing dead fronds and giant seed heads off of palm trees makes your landscape look well maintained and loved. You can also trim the lower limbs of trees, making it easier and safer to walk around your property. If you have low-lying branches over your driveway, cut those to avoid scratching the top or sides of your car. Popular trees, plants, and flowers such as Crape Myrtles and roses may need some pruning, too. Pruning now will allow you to focus on mowing grass, weeding and trimming hedges later.
Irrigation Systems
When the clocks change, a good rule of thumb is to go from watering once per week to twice per week. This is also an excellent time to check your irrigation systems. Like changing your smoke detector batteries with the time changes, you should have your irrigation system checked twice per year. There's nothing worse than dead grass due to an irrigation system that's not working correctly.
Check and make sure where the sprinkler heads are spraying. You don't want them spraying into the road, on the house, not popping up at all, or in a position where they could be run over by a car. And don't let problems with your irrigation systems go for a long time. These systems "seize" much like vehicles. Run the system through all cycles and check that each sprinkler head is working. Check it now before the hot weather comes, so you're not on a waiting list for service if you have an issue.
Keeping your irrigation system properly working can save you money in the long run. Sod is very expensive, and the process is quite involved as you need to prep the area in order for it to take root – costing you even more money. (Sod prices range between $550-$650 for 500 square feet – prep not included – and the average Gainesville lawn is 5000 square feet.)
Let spring be the time you get your lawn and garden ready for the warmer weather. When you tackle these projects now, you can have a healthy yard all summer long. If you need additional advice or want someone to help with these projects, give us a call. Sun Power Lawn Care will be happy to help you with all of your lawn care needs.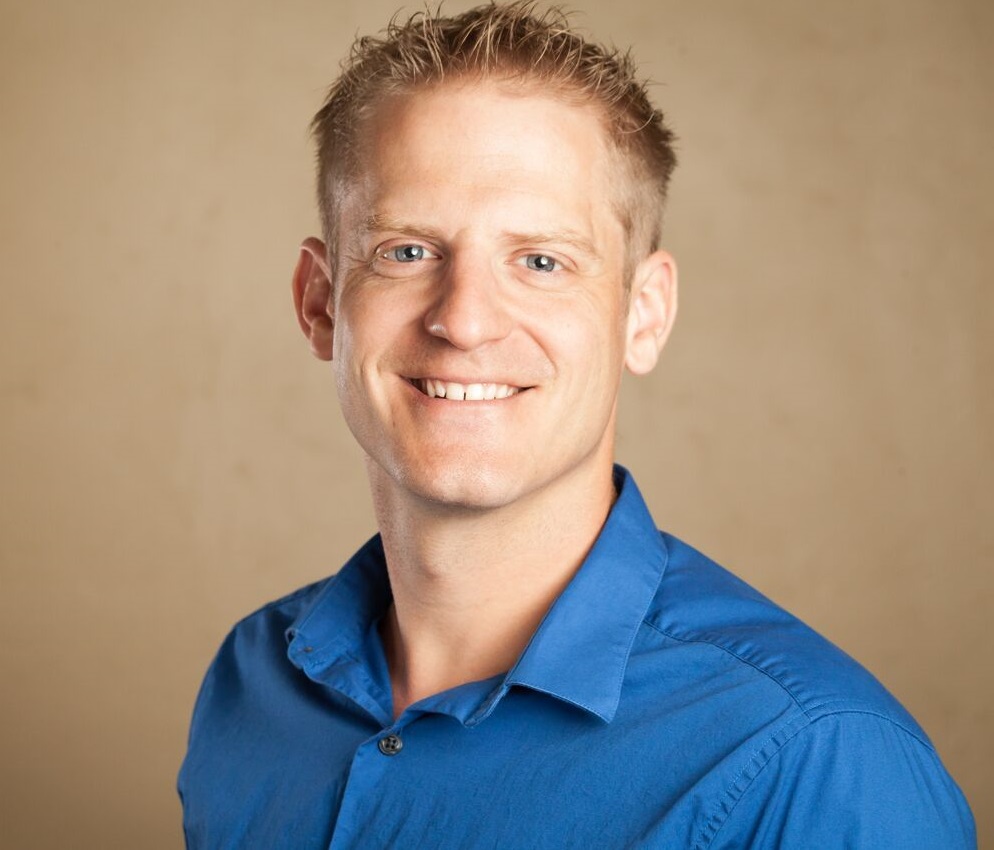 Guest Blogger:
Tom Snogles, the owner of Sun Power Lawn Care, helps busy people love their lawn and landscape by doing the sweaty work for them. Tom is on a mission to help families connect, take the stress of finding a lawn service away, and reduce the landscape industries' impact on our environment.